ANA FESTA
Location2F(Inside the waiting area)
Business Hours

6:30~Arrival of last flight

Telephone Number

Cards Accepted

ID

nanaco

SUICA

nimoca

credit card

Edy

QUICPay
SHOP CONCEPT
Located in the waiting area, ANA FESTA sells souvenirs as well as light meals for your enjoyment. They have everything from beautiful, natural items from Oita, to historical confections.
In addition, they have all sorts of famous foods from Oita so be sure to check them out during the wait until your flight!
Their Picks For You
Xavier
This is a famous sweet that is named after Francisco de Xavier, who was looked after by Otomo Sorin, a Christian feudal lord in Japan long ago. This sweet is a mixture of a buttered pastry covering that comes from Europe, rum raisin, and a white bean paste that's chosen after a rigorous process. Xavier is truly a blending of the East and West.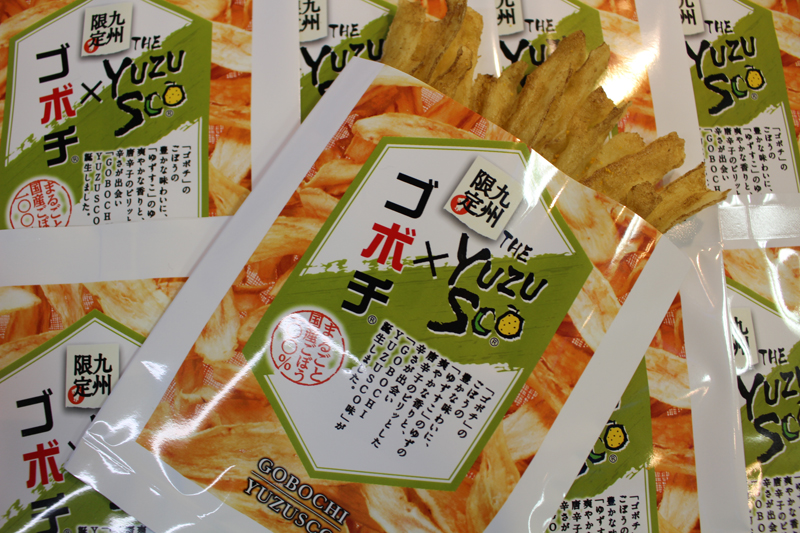 Gobochi
This is a new offering for Kyushu souvenirs. It's a mixture of a Kyushu staple, burdock chips, and a seasoning called YUZUSC. It's made completely from Japanese burdock and is full of fiber. There are no additives and it's 100% natural. Burdock has a unique texture that can't be called anything but addictive. The thinly sliced burdock is sure to leave you panging for more!