Soranoeki tabito
Location2nd Floor
Business Hours

7:00~19:45
Subject to change depending on when the last aircraft departs.

Telephone Number

Cards Accepted

ID

nanaco

SUICA

nimoca

WAON

credit card

Edy

QUICPay

Other

Home delivery
SHOP CONCEPT
The motto is "Friendly service with a smile", and the concept is "authentic Oita", "enjoyment", and "easy to choose". The amount of "limited to Tabito" items number a staggering 3000, which is the most in Oita Prefecture. That's not even to mention the other items they carry such as Oita confections, food items, liquor, and other miscellaneous goods.
The staff eagerly awaits your visit!
Feel free to order online from their online site, "TabiTo".
Their Picks For You
Oita confections
We have all sorts of popular Oita confections, including "Xavier", "Don Francisco", "Setsugetsuka", and "Kojo no Tsuki". Make sure to check out the history behind some of them!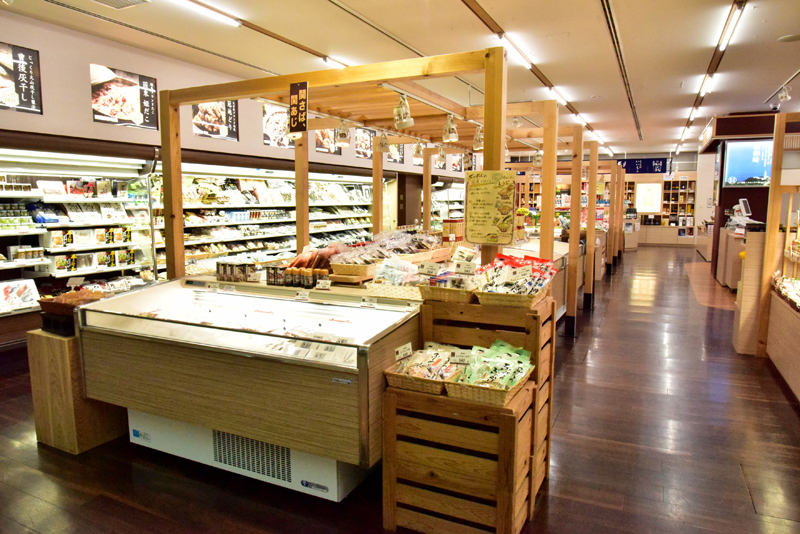 Oita's special products
Special products like "kabosu" (citrus), "shiitake", and "seki-mackerel", among others, as well as souvenirs of famous local eats such as "ryu-kyu", chicken tempura, and dumpling soup.